Marine Communication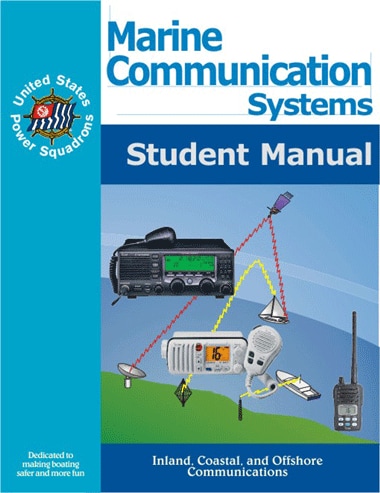 Course Description
This course explains the various shipboard communications systems from VHF to Single Sideband and satellite, the services associated with each. You will learn how to select, install, operate and troubleshoot your communication gear.  Learn from experienced instructors in an interactive classroom environment.
What's Included?
Radio history, frequencies, and VHF communications
Global Maritime Distress and Safety System (GMDSS)
FCC rules and radio licenses
Radiotelephone operating procedures
Long-range radio communications
Radio maintenance
Other marine communications systems
This course is completed in 8 two-hour sessions: six sessions of study, one session of review and one session for the exam.  This course is taught as teleconferene, but there will be one session or workshop to demonstrate equipment.  You must have the Marine Communication Systems book in order to complete the course.  Only one required per household.
| | |
| --- | --- |
| Course Tuition Fee (one required): | |
| USPS Members / Voucher | $40.00 |
| Sea Scouts / USCGA / Partners | $80.00 |
| Public | $160.00 |