Sail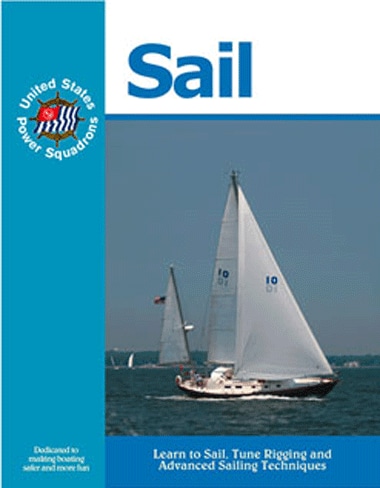 Course Description
A course created to serve the needs of the novice and experienced sailor, as well as the non-sailor, for basic skills and knowledge. The course starts with basic sailboat designs and nomenclature, rigging, safety, and sail processes and then tackles the physical aspects of sailing forces and techniques sail applications, marlinespike, helmsmanship and handling of more difficult sailing conditions, navigation rules, and an introduction to heavy weather sailing.
An On-The-Water component enhances the learning experience. Appendices provide an introduction to sailboat racing and sailing in Canadian waters.
This course is completed in 10 two-hour sessions: eight sessions of study, one session of review and one session for the exam.
You must have the USPS Sail book in order to complete the course.  Only one required per household.
Sail Course Costs
Tuition must be paid during class registration via PayPal or by check / cash prior to the start of the class.  Books and other materials should be purchased during registration, or may be available the day of the class.  Supply of optional materials cannot be guaranteed if not ordered during registration.
| | |
| --- | --- |
| Course Tuition Fee (one required): | |
| USPS Members / Voucher | $40.00 |
| Sea Scouts / USCGA / Partners | $80.00 |
| Public | $160.00 |
| Sail Book (one required per household) | $70.00 |